It's that time of the year to snuggle into your blankets with a pair of socks and sip on some hot coffee. But that's just one half of the story. Are your skin and hair winter ready? I'm giving my top winter best sellers by Rashi Rathi of Aimer Vallee to tackle winter woes!
To start with, Aimer Vallee means "love valley"- the name was decided by Rashi and her husband on their love for soap making. The brand was started in 2014 with a single thought of them not being able to find custom made bath and body products. Both of them are allergic to some commonly available chemicals in commercial bath and body products. As such, they decided to come up with their own range of customised bath & body products based on each clients personal needs. The brand was thus made with just one thing in mind that each one of us is unique and so is our skin needs. You know the best part? They are all VEGAN and PARABEN FREE!
Hair Butter–

Time to dress your tress (es)? Their unique formula comprising essential oils and herbs whipped to make a gentle, light butter, is perfect this season to hydrate the unmanageable and dry hair.  It has multiple uses it can be used as a replacement for oil and can be applied and left overnight. It melts on being touched and is suitable for all hair types including processed upon hair, curly or frizzy locks.
Usage: 
Apply it like an oil.
Massage it on the hair and scalp and leave overnight.
You can use it as a spa cream and get a massage.
Leave it as a mask for 45 mins and tie a hot towel.
Use it as a leave in conditioner.
My verdict:
I suggest keeping it overnight atleast for few uses.  I also use this to get my soft curls-wet and glossy look combo! I do this by taking two coin size drops on my palm and applying it only on the length and scrunching the hair at the same time. It leaves my hair glossy & hydrated, much like the movie stars.
Volume:
Comes in the pack of 45 gms, 70 gms and 280 gms, It is a feathery light product and so just a little goes a long way.
Price:
Rs. 300, 500 and 2000.
Lip Balm-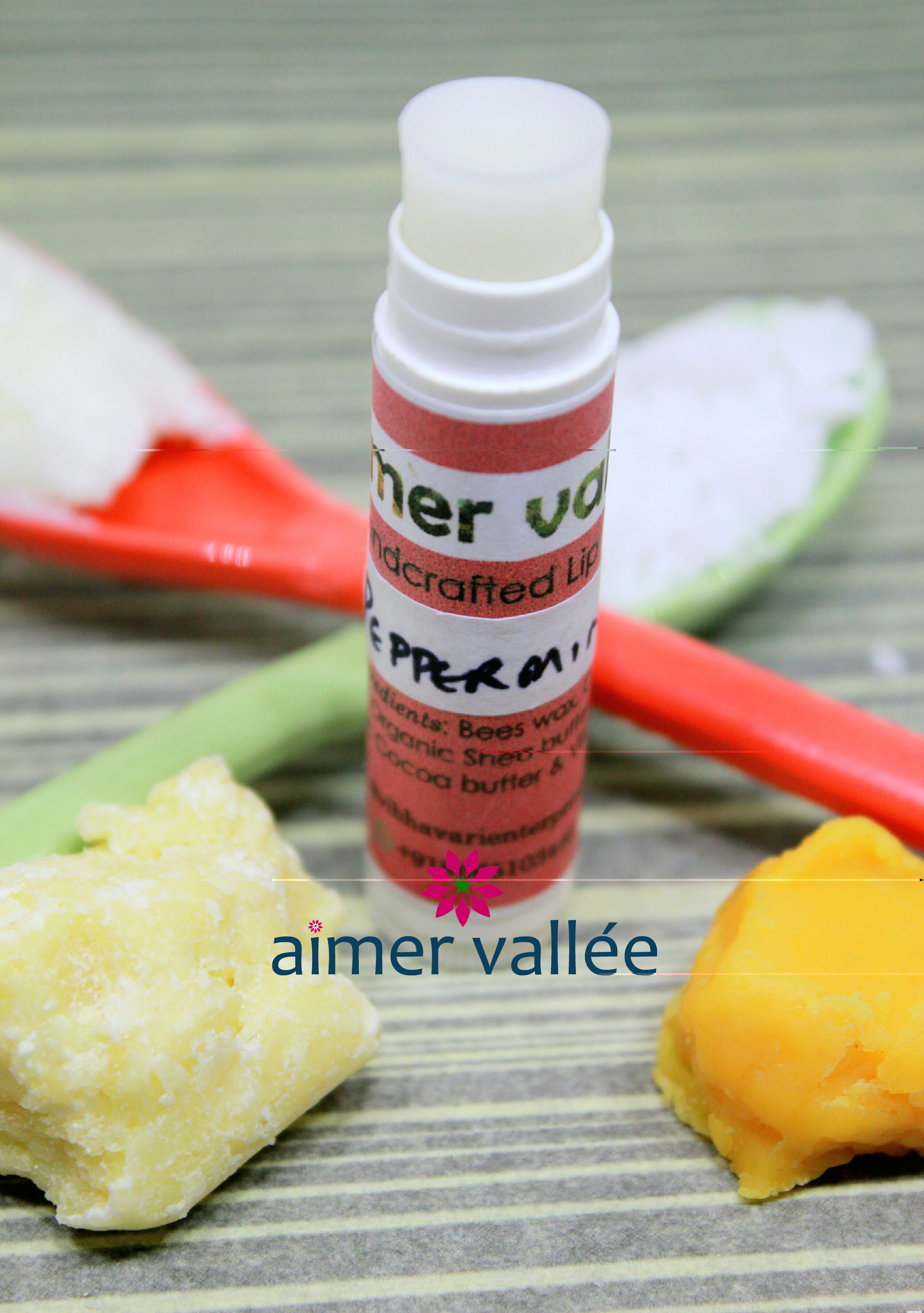 Breathe some life into your lips with Aimer Vallee's premier lip balms. Lips are that part of your body which are constantly exposed to harsh weather, hot and cold food items, radiations from the sun as well as a lot of lipsticks. The premium lip balms offered, contain butters from Africa & are available in flavours like black coffee, peppermint, strawberry, watermelon and cotton candy.The flavours and colours used are US FDA approved and are absolutely safe for the lips. They don't leave a tint on the lips and are perfect to be used as a base for lipsticks. I highly recommend a natural lip balm not only because its eco friendly without being tested on animals, but also because anything applied to your lips will be ingested. As such, natural products just make a lot more sense.
Usage:
For best results apply overnight.
It can be applied as often as your lips feel the need for hyderation.
My verdict:
Since it doesn't leave the lips sticky or greasy, I recommend applying it through the day to hydrate the lips leaving them free from winter sores and cuts.
Packaging :
It comes in two pack sizes – a tub and a tube.
Price:
Customisation starts at an unbelievable price of Rs 80 ONLY.
Body Butter-
Soft, fluffy butters, customised to your skin care needs. The body butters are a mix of oils and butters that have resolved dry skin issues for many. The butters are made using essential oils and herbal infused oils and are completely preservative free. No artificial colours or fragrances are added. I feel that lotions are a watered out version of these butters. Who wouldn't like to stick to a better butter version, leaving you skin soft and smooth?
Usage: 
As the body butter is not runny, it is recommend to apply it immediately after a bath on damp skin.
Do not use wet hands or wet spoon to make it last long.
The butter is best preserved at room temperature but can be refrigerated.
My verdict:
Butters and oils are essential to keep your skin hydrated. This product is extremely aromatic, natural and leaves your skin rejuvenated during the cold winter days.
Packaging and price:
Starts at Rs. 300 for 50 gm.
Lotion Bars-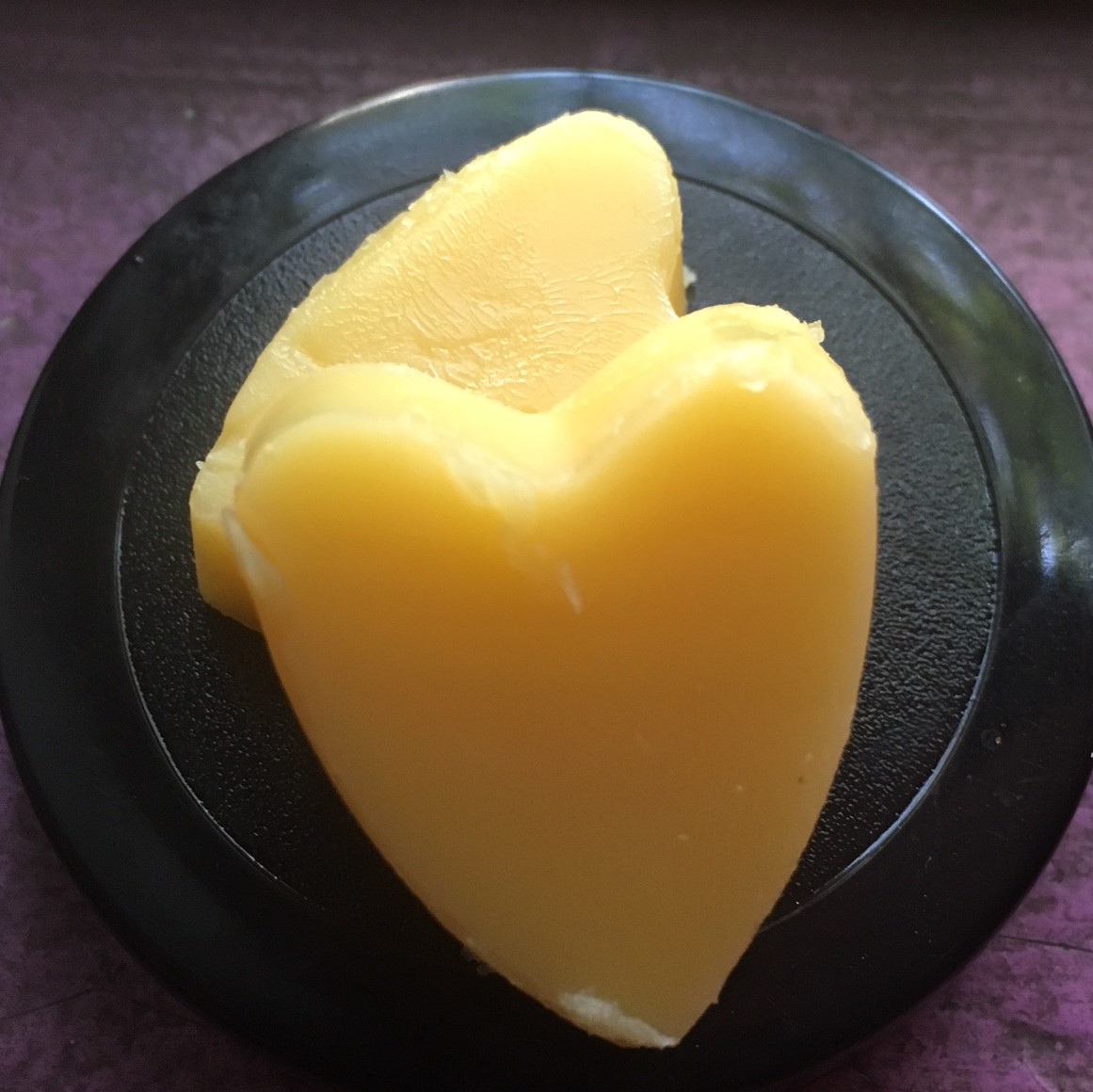 Ditch your chemical filled lotion bottles and opt for a more natural skin care regime! A lotion bar is actually a lotion in a solid form. It looks like a bar of soap and is used to hydrate the skin. The bars are small heart shaped solid blocks which are mess free and are great to give as gifts due to their  cute and intriguing nature! The key ingredients are preservative and chemical free.
Usage:
Take one little heart and melt it in your palms, remember a little goes a long way so start with small amounts.
Apply it on your skin just as you apply a lotion.
For best results, let it remain on your skin overnight.
My verdict:
A super cute product with an amazing fragrance. It is ideal for travelling!
Price and Packaging:
Upon request.
Aimer Vallée houses a range of products for hair and skin. They are pioneers in this field and the high quality use of ingredients are reflected in their products. With a unique sense of packaging and some unique products, this brand does seem to have created quite a storm in the market. Get winter ready body care, and as I always say, "be La Belle".
Aimer Vallée 
Contact: 9665103440
For skin, hair, make up & collaborations connect with me on 9970371714.
My website: www.labellesalon.co.in
Facebook: www.facebook.com/labellesalon.co.in
Instagram: sabapoonawalahairandmakeup
Snapchat: Saba.Poonawala